Does Your Website Need More Customers?
Proven Strategies That Will Dominate The Competition
Position Yourself For Online Domination
If you want to build your brand and online presence, you will need to be well positioned in the search engines. People will need to be able to find you and if your website or web properties are positioned within the first 5 search results on page 1, your business will be a success.
In order to achieve this, you will need 3 very important aspects. A well designed and organized website, a well structured search engine optimization campaign and social properties that will yield long term results by converting your visitors into customers. Many companies will build websites describing their services hoping that by having this will obtain visitors because they are now online. This is not the case!
How Am I Different?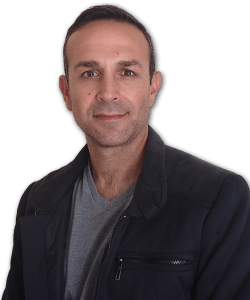 As on of the leading SEO Specialists in Montreal, unlike other large Web Design and Montreal SEO agencies, I focus and dedicate my time to you, the client. I set up the campaigns and do all the work myself. I do not sign on every person that I talk to. I do not outsource any of the work and do not use low quality services as this will not benefit your business.
I fully understand what is needed to be successful online and follow the steps I have laid out in order to achieve the best long term results. By limiting the amount of clients that I take on, I am able to provide a personalized service that is long lasting with results. This is important for you as you will always be well taken care of.
I start by building or updating your website that suites your business and market. We keep in contact and share our progress by working with you getting your feedback and making recommendations that we feel will be most beneficial to your business. I will optimize your website from start to finish covering all aspects in order for website to get off to the right right start. Your website will be both mobile friendly and search engine friendly.
Once the first step is completed, I will then formulate a successful Search Engine Optimization (SEO) campaign based on keywords based on your market and niche. I research these keywords to make sure that they have buyer intent and will drive new traffic from organic search. When people search for the perfect products and services in your area, most people usually search for them on the first page of Google, Bing and Yahoo. When your business is ranked above your competitors, the potential for lifelong customers grows exponentially.
If you want your business listed on page 1 of the search engines, above your other competitors, then contact me today at (514) 436-8027.
Social presence is the third step and a very important one as well. With social media properties such as Facebook, Twitter, Pinterest, Instagram, etc having millions and millions of users, your potential target market are on many of these social media sites.  Get your business in front of your target market.
Our Results Speak For Themselves
We are your number 1 source for Search Engine Optimization in the West Island and surrounding areas. Give us a call to today and start getting more visitors.
With over 10 years experience in Website Creation, Graphic Design, Internet Marketing and Search Engine Optimization, we will bring the world closer to you.
RobboDesign Internet Services provides high quality, personalized service to any individual or business seeking to build or continue growing their online presence. By building a website to your specifications and needs and with our expertise on design and optimization, you WILL reach your target market.
We are now servicing the city of Laval. Check out of Laval SEO Services to learn how you can get more visitors in Laval.
Stop Losing Customers To Your Competition
What Our Clients Are Saying
Robby has an expert level skill set when it comes to Search Engine Optimization and Web Design. I highly recommend working with him as his passion and dedication to achieving the goals set are undeniable.
Riccardo Ottoni
www.construction-renaissance.com
We've worked with RobboDesign for many years and we would highly recommend working with them. Excellent service! Our business continues to grow thanks to their expertise and we receive many compliments on a great looking website.

Mel C
Owner / Pi-Yo Center
I have worked with RobboDesign for many years on various projects. He has always been very knowledgeable, efficient and helpful. He accomplished everything we asked for in a timely, and professional manner.
Fred Golt
www.golteez.com
Customer service is outstanding. They always suggest the cheapest solutions available, saving you money. They are available by phone or email including weekends. Speak with the Manager « Robby » directly who oversees all online projects personally. Great job!
Oz Temur
www.expagroup.ca
About Me
My name is Robby Ramos and I am the founder of RobboDesign.
Based in Montreal, Canada, I have been a SEO and Web Design Specialist since 2005 helping local businesses here improve their rankings and online presence as well as businesses across the United States. .
Whether it be a simple Business Card website to a full blown marketing force, I can help you achieve your online goals.