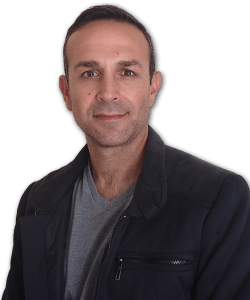 Thank You for contacting us regarding our services that you are interested in.
We will get back to you within 24 to 48 hours.
RobboDesign Internet Services
3 Important Things to Know Before Hiring SEO Services
1. Can You Realistically Rank For Certain Keywords
Research is  very important when compiling keywords to rank for the niche or market your business is in. There are many factors to consider such as How strong is the competition within the same niche / market? Will you be able to rank for the keywords that you would like to target? Difficulty in trying to rank for the desired keywords.
For instance a keyword like "Weight Loss" is very difficult to rank on the first page of Google because of the major amount of other websites trying to rank for this exact keyword. A lot of effort and resources would need to be used to rank for this and there is no guarantee that you will ever rank.
Instead of going for the most obvious key phrases, variants of the main keyword with less competition is more practical and easy to rank for. Also using 3 to 4 of these variants can add up to a number of visitors that your website can rank and target.
2. Do Not Buy Into Guarantees
There are many SEO Service providers that state they can guarantee rankings for your website and within a quick time frame. With our experience of over 10 years, there are no guarantees and no exact time frame that your website can be ranked within. With proper and detailed SEO methods, you website will rank on the first page of Google but this does take some time to attain.
Our SEO Service that we provide covers all the proper methods of backlinking, directory submissions, social media listings, video creation and ranking. Using these methods in a proper way, your website is much more likely to rank high and maintain its position over a longer period of time than most companies that say they can guarantee rankings fast.
3. Are You Getting Your Full Worth For SEO Services?
Will you be getting a detailed report of the progress made by the SEO Services you are paying for. Are these SEO Companies continually working on trying to improve ranking? Most SEO Service providers tend to blast off 100 to 200 backlinks to start which boosts your site to the first page but then after a few weeks has passed, your site loses position.
Are these SEO Service providers performing quality SEO services? SEO is detrimental to a websites rank and maintaining position within the search engines. If this is not done in the correct manner, your website can be penalized by Google and never recover in the search engine results leaving you with a service that you are paying for without any results.
We carry out proper SEO methods and provide you with a monthly SEO report on our progress. The reports cover the keywords we are targeting, the monthly position changes and which pages are receiving the most traffic.