I Will Get You To The Top of Google in Brooklyn, NY and Get You More Clients
If you want to learn how your organic ranking could be right at the top of Google, how long that will realistically take, and whether your website qualifies… just send me an email using the form on the right.
Brooklyn SEO Specialist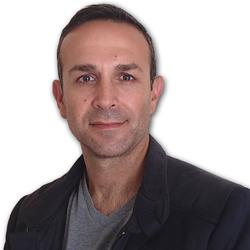 Hi, my name is Robby Ramos and I have been a Search Engine Optimization (SEO) Specialist since 2005.
Based in Montreal, Canada, I have helped local businesses here improve their rankings and online presence as well as businesses in Brooklyn, New York. My one on one approach with my clients has led to building long term relationships with successful results.
Most larger Brooklyn SEO companies churn out SEO campaigns based on templates and apply the same to every client. I don't do that! I do not sign on every person that I speak to as a customer just to take your money and set up a campaign.
No, I work with you and discuss what your business is about and what your goals are. If we are a fit, we then discuss what the next steps are and how we can improve your current rankings.
No two SEO campaigns are the same!
What Sets Me Apart From Other SEO Agencies in Brooklyn, NY
I do not hand off the campaigns to other people. I set up the campaigns myself. From what we discuss, you will get my input and my recommendations. I put all my effort into your campaigns so that you see the results. I focus 100% on my clients which is why I do not take on everyone. I do not guarantee my results. It is impossible to do as we are not in control of what Google and the major search engines do to their platforms.
Most companies say that they guarantee results, this should be a warning flag. I focus on what has worked for me and my clients that is to improve rankings and traffic to their websites.
What Worked Then Does Not Work Now
With over 10 years experience, I have seen many changes in SEO over the years. I am always learning and adapting by staying on top of the latest Google Algorithm updates. I apply the necessary techniques to my campaigns so that there are no negative effects. I believe in long term sustainable results rather than quick and easy short term gains that do not last.
Are We a Good Fit?
Page 1 rankings for Brooklyn do not happen over night so there are no guarantees on how fast we will see results. Position changes can take as little as 2 weeks or up to 3 months to see any positive results. It is a process and does take time. I always recommend running a campaign for at least 6 months so that we have enough data to see the results of an effective SEO Campaign.
If you are expecting fast results and would like rankings now, then unfortunately we are not the right fit for each other.
What My Clients Say
I have worked with RobboDesign for many years on various projects. He has always been very knowledgeable, efficient and helpful. He accomplished everything we asked for in a timely, and professional manner.
Fred Golt - Golteez Toy Store
www.golteez.com
---
Robby has an expert level skill set when it comes to Web Design and Search Engine Optimization. I highly recommend working with him as his passion and dedication to achieving the goals set are undeniable.
Riccardo Ottoni - Construction Renaissance
www.construction-renaissance.com
---
RESULTS THAT COUNT
Most people search for the service or products that you offer on the first page of Google. When your business is ranked above your competitors, the potential for customers grows exponentially. If you want your business listed on page 1 of Google above your competitors, I can help you achieve that goal.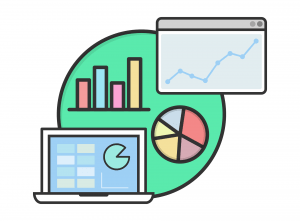 How SEO Can Benefit Your Business in Brooklyn, NY
Having a well optimized website can bode well for your business. This means that you can be noticed when people are searching for products and services that you may offer in your area. By having a website that is search engine friendly will allow you to be found with the possibility of growing your customer base.
Without targeted traffic, your business will not be a success and your sales will not grow. One of the best ways to get targeted traffic is through organic search traffic. People will go to Google first and foremost looking for information. If they have a problem that needs solving, they will search for a solution. If your website is ranked within the top 5 of the search engine results pages, the potential for customers grows exponentially.
Search Engine Optimization (SEO) is not very complicated and it is a simple process with excellent results if done correctly.
If you have a company or business in Brooklyn, New Your, SEO services are rather essential to help your business to grow and prosper. SEO has, for a long time now, been an essential part of online advertising and the majority of large businesses have already incorporated it into their marketing strategy.
Small business owners may not be entirely clear on the benefits of online advertising, let alone the importance of SEO, but they do need to explore their search engine ranking options so you do not get left behind your competition. This will help you obtain new traffic and visitors from Google organic search.
Search engines help people in finding solutions to simple queries on the internet such as the location of a favorite restaurant in your area or a decent home renovator. By typing specific keywords into a search engine, individuals have accesses to numerous results arrange in order of importance or relevance to the keywords entered.
The search engines like Google drive the internet. Basically, search engine optimization helps people find information on the Internet by using reference words or keywords. We want to help you DOMINATE the search engines and get new customers so that your business can grow and become a success online.
---
THE PROCESS
Step 1
Once I receive your contact, I will schedule the initial call where we can discuss your business, the keywords that you want to target in the Brooklyn area. I will explain the process and what you can expect from my SEO Campaigns.
---
Step 2
I will then analyze your website and perform a full audit to research your current keyword rankings on Google and find new opportunities. A full analysis report will be provided.
Research 5 of your competitors to see their rankings and how we can improve as well as for new opportunities.
---
Step 3
Month 1
Once you are ready to start, I will perform a full website optimization that includes:
Title optimization of all pages with targeted keyword phrases
Meta description optimization of all pages
Edit all images with geo-location and EXIF data
Schematic Markup implementation
Review of current maps and citations
Review social media properties
Monthly Reporting
---
Step 4
Month 2
Create new citations and social media shares. Build high authority websites and update your website with new content through blog posts
---
Step 5
Month 3 and continuous...
Create 5 - 7 backlinks on high authority domains
Create YouTube Business Card Videos
Create new citations every other month
Create Social Media shares
I will provide you with feedback and suggestions through our monthly reporting. This includes rankings positions of best performing keyword phrases and new keyword opportunities.
If you have any questions, just send me an email using the form above.