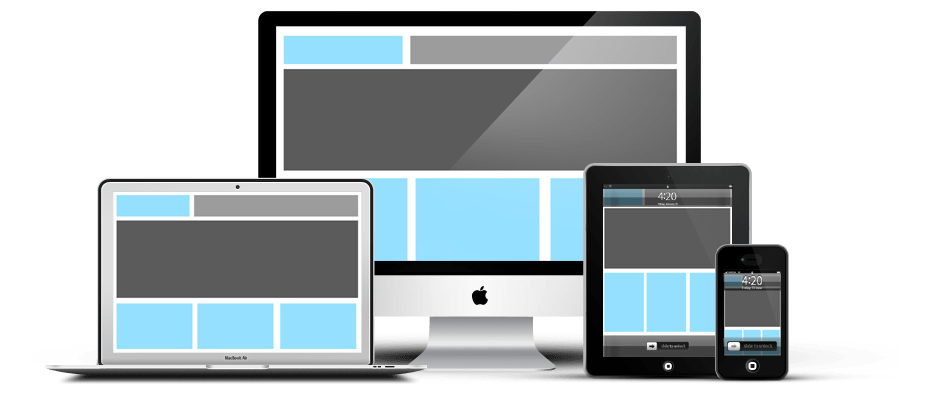 Is your website Responsive and renders correctly on all desktop, laptop and mobile devices?
Did you know that over 48% of your visitors are viewing your website on a mobile device? If your website is not mobile friendly, you are losing out on a huge percentage of your prospects!
It is important today to have a website that can be viewed on any device and at any size. We design all our websites with this in mind and at no extra charge. When you order one of Website package, your website will be automatically mobile friendly.
We offer affordable and professional web design packages that will meet your personal or professional needs.
Whether you want a 1 page website or a 10 page or more complex website, we can build a website for you that will let the world know who you are and what you have to offer for your target market.
With over 10 years experience in web design, your website will be very user friendly and highly optimized to be found on all the major search engines so that you can enjoy the free, organic traffic that every website needs in order to be successful. All the hard work and foundation will be done that is mostly overlooked by others.
We don't just build websites, we build websites that will be found by target audience and not lost among the masses of search engine results.
What RobboDesign Can Do For You!
If you currently have a website, we will perform a full site audit and create a report of how we can improve the current design and optimize your website to obtain better reach-ability and results.
For new websites, we will work with you to achieve your desired website design, layout, elements and work towards meeting your goals on what you want to achieve with your website. Your website will be fully optimized for the major search engines and user friendly.
We build all our websites on WordPress which is a Content Management System. What this means is that we charge a one time fee for Website Design and Development and you can have full control on adding, updating and removing content.
Have a look at our Portfolio to see our clients designs.