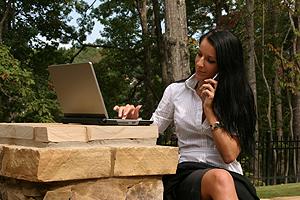 We are your #1 source for professional SEO services that gets the results. If your website is lost amongst the endless pages of results, our ranking packages can help move your web properties up the search results and ranking on page one of Google and all other major search engines.
Advertisers paid Google over $40 BILLION dollars in 2013 to get the word out about their business.
We will be able to get you the same high quality visitors that folks pay Google a fortune for at a small fraction of the cost. Search Engine Optimization (SEO) is a method of getting your website to rank higher in search engines such as Google, Yahoo or Bing.
Our campaigns pairs on-site optimization with off-site tactics, which means changes are made to your site itself while building a portfolio of natural looking back links to increase your organic rankings.
When Internet users search for your products or services, your website needs to be the first one they find. SEO helps the search engines recognize your relevance to specific keywords that people search for online. The search engine optimization process includes researching keywords, creating content, building links and making sure your website is visible in the search engines.
Search Engine Optimization is essential to any websites success. In order to be found on the internet, your website needs to be indexed and ranking high in the Search Engines Results Pages (SERPs).
In order for your website to be found and to start obtaining visitors through organic search results, your website needs to be optimized and search engine friendly.
Our SEO package will provide your website the boost it needs to get ranked on the first page of Google, Bing and Yahoo. We focus on Local rankings that will help your business be found.
---
Case Study Clients Using Our SEO Services
Updated: 07/23/2014
1. Golteez Toy Store (Montreal Retail Toy Store)
We started performing SEO for Golteez in November 2013 and their main keyword "toy store" was out of the top 100 search results in Google. After applying our expert SEO methods, we were able to rank www.golteez.com at #3 on page 1 of Google for the keyword "toy store". As an independent retail store this has given them a huge boost to the online visitors as well as in store visitors with the fun promotions that they are running.
Keywords and Rankings:
toy store - #4 on page 1
montreal toy store - #4 on page 1
rainbow loom montreal - #2 on page 1 (This was the hottest selling item over the Christmas period)
habs toys - #4 on page 1 (Montreal Canadiens Ice Hockey items)
---
2. Absolute Inc Home Inspections (Montreal Home Inspector)
Absolute Inc Home Inspections was designed and optimized by us for the purpose of ranking on page 1 to generate visitors in order to get potential clients. Please see recent work.
Keywords and Rankings:
Home Inspectors - #5 on page 1
Home Inspections - #3 on page 1
Montreal Home Inspectors - #4 on page 1
Montreal Home Inspections - #4 on page 1
Home Inspector Montreal - #7 on page 1
Home Inspection Montreal - #4
---
3. Karmel Pilates (West Island Pilates Studio)
Karmel Pilates is a pilates studio in the West Island and they are ranking on page 1 of Google for a very competitive keyword "pilates". Single keyword phrases are very difficult to rank for as it is a very broad search term. With over 39 million competition results, they are enjoying the traffic volume of being on the first page.
Keywords and Rankings:
Pilates - #5 on page 1
Pilates Montreal - #5 on page 1
Pilates classes Montreal - #9 on page 1
Budokon - #4 on page 1
Budokon Yoga - #4 and #8 on page 1 (2 websites for this search term)
---
When building websites that are optimized for search engines, we do not just build and try get them ranked right away. There is a time process involved so that it all looks natural. Going too fast may cause your website to be penalized and de-indexed from the search engines. Meaning your website could be ranking well and all of a sudden drop from the search pages.
The recovery process is more arduous and time consuming with no guarantee of recovery. This is why we build and optimize websites correctly right from the beginning.
Not all results are achieved in the same time and thus cannot stipulate a specific time to achieve results. We do know that results typically occur within four to six months using our SEO services.
The most common mistake businesses or individuals make when using SEO is that once they reach page 1, they stop performing search engine optimization thinking that since they are ranked, they are there to stay. That is not the case. All your competitors are vying for your spot and will try to out ranked you.
It is essential to continue SEO on your website to maintain high ranking positions. Our SEO Strategies are very effective and costs do very for each project. Click the discovery form link below so that we can get to know more about you, your company and goals.