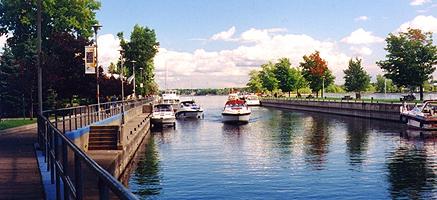 If you have a business in the West Island of Montreal, how would you like to double your income this month?
That is right! When your website is well positioned on top of the major search engines, you have the opportunity to double if not triple your visitors resulting in a higher return on investment (ROI).
Hi, I am Rob Ramos, CEO of one the top SEO Companies in Montreal and an expert at Search Engine Optimization. No matter whether you are an individual, small or medium size business, we can help you build an online presence.
Our number 1 goal is for you to dominate the search engine results. Not just by placing your website on page 1 but all other web properties that you may have or we can build resulting in your brand blanketing most of the first page.
What does this mean for you?
Well greater presence and easier reach-ability of course! Growing your brand awareness is key to making it online. What is the point of spending thousands of dollars on a kick ass fancy website if no one visits it all all.
What our service includes:
We will perform a full site audit report that will outline the necessary base that your website requires to be able to start being found. This will include all the necessary updates and tweaks to make your website search engine friendly. This alone is a $2795.00 value.
Our results speak for themselves!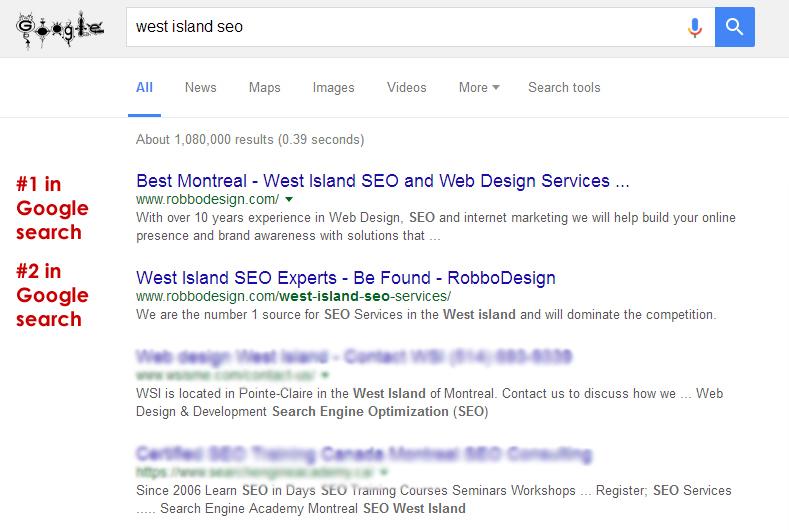 1. Keyword and Opportunity Research
We search for the best keywords and opportunities in your target market and niche in order to yield the highest number of visitors. Depending on the degree of competition will determine the approximate time to attain the desired ranking goal. This varies due to the competitive factors of keywords that we have no control of.
2. Onpage SEO
We make sure that the target page is properly optimized and that it meets all the requirements in order to obtain the highest position.
3. Offpage SEO
This is where the bulk of the work is done. By creating alerts all over the internet, this tells the major search engines that there is new information about your website and that it should take notice. Offpage SEo includes:
High quality backlinks
Press Releases
Articles
Web 2.0 properties
Social Bookmarking
4. Social Branding
We build various social media branded properties to build your online presence. Social media branding provides strong signals for ranking you high in the search engines.
5. Video Optimization
We will create videos to accompany the above tasks for growth and effectiveness. Videos are very valuable as they are one of the most searched mediums on the internet with YouTube being the most popular website for video views.
Call us today at (514) 436-8027 for a free consultation and to discuss how we can help you get in front of your potential visitors.
Areas we service in the West Island
---